Agent Slug
Agent Slug is an uptime monitoring service from Poland. They offer website uptime testing, where they check every minute if your site is up and contact you via e-mail or slack if it is not. Agent Slug also offers application monitoring, which in their case means, that your program sends signals to their API, and they contact you if they haven't received signals in a given time.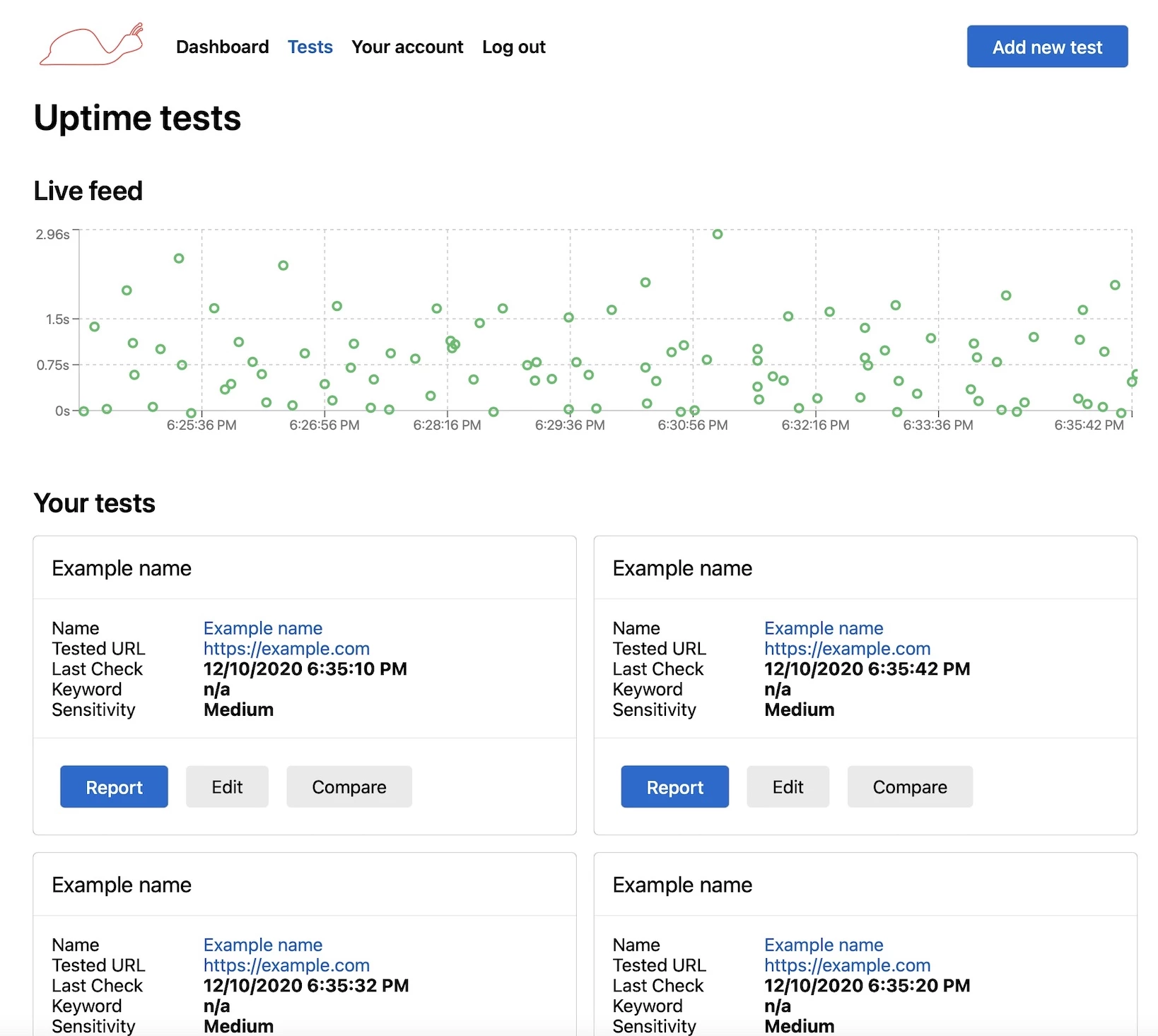 Pricing
The Lite plan for €1 monthly offers 2 uptime tests and 2 application monitoring tests. If this is not sufficient, bigger plans are available too.
Read more on the pricing page of the service.
Hosting
| Domain name | Usage type | Lookup type | Hosting provider | |
| --- | --- | --- | --- | --- |
| api.agentslug.com | Core Service | Web | | Report |
| app.agentslug.com | Management of Core Service | Web | | Report |
| inside.agentslug.com | Representation | Web | | Report |
| agentslug.com | Representation | Web | | Report |